We are Dunwoody Club Forest West
A mellow contradiction in the encroaching world of sprawl. The nicest slice of Atlanta suburbia known to man. Or woman. We take pride in being a premier neighborhood in the heart of Dunwoody. On this site, you can review the news and upcoming events, and voice your suggestions on making the neighborhood an even better place to call home.
We look forward to seeing you. You can find us on this map .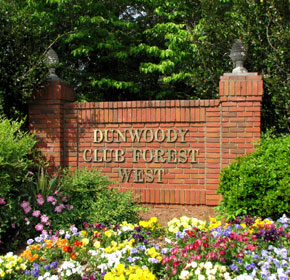 Centrally Located
Ideally located between Dunwoody Club Drive and Mt. Vernon Road in the heart of Dunwoody. DCFW is within walking or biking distance of downtown Dunwoody. Enjoy the historic Cheek-Spruill Farmhouse, the many local restaurants and shops in Dunwoody Village and The Shops of Dunwoody, or wildlife in the Dunwoody Nature Center.
Convenient access is available to Perimeter Mall business district, as well as two MARTA stations, I-285, and GA-400 for those times when you want to leave the oasis for Atlanta's famous nightlife, shopping, and entertainment.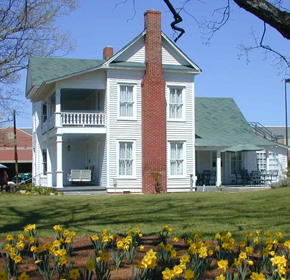 Community Spirit
DCFW has a strong sense of community, from our annual Newcomers Dinner to holiday gatherings, from regular block parties to a helping hands committee for neighbors in need, and from our active community watch program to our responsive community board.
In 2006, DCFW was recognized as a top "Family Friendly" neighborhood in Atlanta, and that is certainly still true today. All are welcome, from the largest families to the smallest, from new families to empty nesters.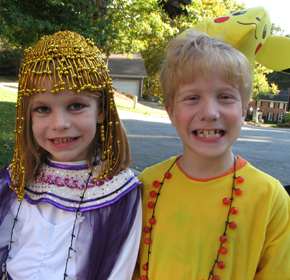 Terrific Schools
DCFW is in the Vanderlyn Elementary, Peachtree Middle School, and Dunwoody High School districts. Each of these schools has won multiple awards and are consistently ranked among the best schools in Georgia.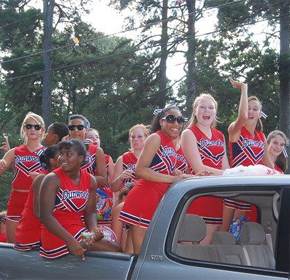 Rural Environment
The "Forest" in DCFW is an apt description. DCFW is a wooded, rustic retreat from the bustle of the Atlanta suburbs. Birdwatchers will enjoy the bluebirds, goldfinches, and our resident red-tailed hawks. Don't be surprised if you hear owls hoot at night or see a deer nibbling on your plants one morning.
Large, wide lawns and backyards with trees for climbing are the norm and the through-traffic is minimal, allowing everyone to get out into the environment and enjoy.
Recreation
Whatever your pleasure, there is an organization close to DCFW that can meet your needs. Golf at the Dunwoody Country Club, swim at the Wynterhall Swim and Tennis club, play tennis at the Mill Glen Swim and Tennis club, go to the theatre with Dunwoody's own Stage Door Players, enjoy the convenient Dunwoody Library, enjoy the dog park and playground at Brook Run, or take a walk in the nearby Dunwoody Nature Center.
Dunwoody offers many soccer, baseball, and basketball leagues and even boasts an Olympic silver medalist in fencing. Whatever you're interested in, DCFW is the place to be.